San Francisco Bus Tours
Experience the best of San Francisco on a Hop-on, Hop-off San Francisco Big Bus Tour!
Adult tickets from US$53.10
Service: tours operating daily!
See all the Top Landmarks
Adult tickets from US$53.10 Save up to 10% online
Save up to 10% online
Adult tickets from US$53.10




Bestselling San Francisco Bus Tour Tickets
Explore San Francisco the Big Bus way. Get the Premium Ticket for our best value San Francisco sightseeing experience, including a one hour night tour!
See all tickets
Selling Fast!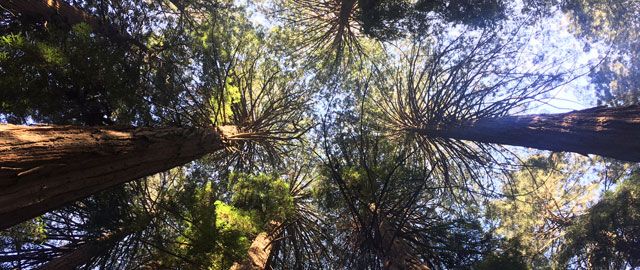 Muir Woods Tour
1 Day
What's included
3.5-hour Muir Woods Tour

Live-guided return coach transfers

Cross the Golden Gate Bridge

Muir Woods admission ticket

1.5hr self-guided Muir Woods walk (choose from 4 trails)

Drive through Sausalito

Flexible Ticket
See all tickets
Adult tickets from US$53.10 Save up to 10% online
Save up to 10% online
Adult tickets from US$53.10




Our San Francisco Bus Tour Routes
Hop on our Day Tour to discover the best San Francisco landmarks and attractions, and take our non-stop Night Tour to see the city illuminated at night.
More about routes
Day Tour (Red Route)
Hop on and hop off at San Francisco's must-see landmarks and attractions






Operates

10:00am - 5:00pm

Frequency:

15 minutes

No. of Stops

17
Night Tour (Blue Route)
See the sights of San Francisco by night.






Operates

6:30pm

Frequency:

one tour per evening

No. of Stops

1
Adult tickets from US$53.10 Save up to 10% online
Save up to 10% online
Adult tickets from US$53.10




FAQs
Where can I buy a ticket for the tour?
You can purchase tickets either on this
website
, on the bus, from a member of Big Bus staff, or at most hotels.
Please note that for hygiene reasons we encourage you to pay with card when possible so that all parties can avoid the handling of cash.
What time do tours start and how often do buses run?
Where can I start the tour?
How long does the tour take?
Tell me about Big Bus Tours San Francisco
Big Bus Tours San Francisco operate flexible and exciting city sightseeing tours on open-top double-decker buses. In addition to amazing views of the city's famous landmarks and attractions, guests can enjoy entertaining commentary about the history, culture and architecture of San Francisco, delivered by pre-recorded digital commentary, offered in
several languages
via complimentary headphones distributed on board the bus. Guests are free to hop on and off the bus tour at any stop, or they can choose to relax and remain on board for the full tour circuit. During the day, discover the city of San Francisco on the
Day Tour (Red Route)
. After dark, don't miss the opportunity to see the sights of the city on the Panoramic
Night Tour (Blue Route)
.
What can I see and visit?
During your Big Bus Tour, you'll pass through famous San Francisco neighborhoods like Fisherman's Wharf, Union Square, Haight Ashbury, Golden Gate Park and the Embarcadero. See landmarks like the Transamerica Pyramid, City Hall, and of course, feel the wind in your hair as you travel over the majestic Golden Gate Bridge. Simply hop on to discover, and hop off at any stop to explore further. We stop at over 20 convenient locations, each selected because it provides easy access to an attraction or place of interest. You can hop on and hop off the tour as much as you like, or choose to stay on board for the entire circuit. To read more about San Francisco's landmarks and things to do, visit our
Discover San Francisco
page. To begin creating your own personalized San Francisco adventure, browse our new range of
attraction tickets
.
Who We Are
Big Bus Tours is the largest operator of open-top sightseeing bus tours. We inspire the spirit of adventure around the world, helping millions explore each year.