We're on a mission
To make hop on, hop off sightseeing the number one thing to do on your city break. To offer a day or two (or three) of memorable, cultured and even educational fun. To help you tick off the best bits our world-famous cities have to offer, and then some. We want you to hop on and discover your destination from our open-top buses, with commentary guiding you along the way, then hop off to explore even further. And we think we're winning…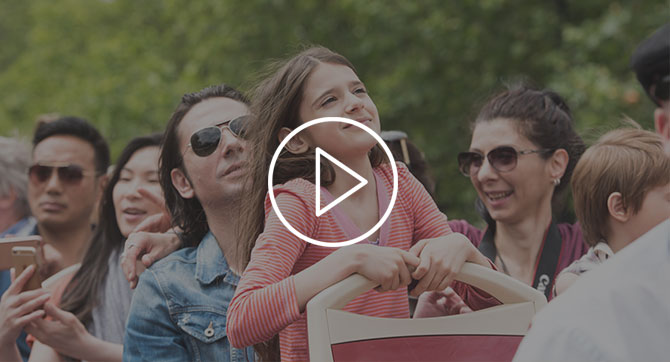 Because size matters
Big Bus Tours is the largest operator of open-top sightseeing bus tours in the whole wide world. Inspiring the spirit of adventure in over 25 cities, across four continents. Beginning with a fleet of three, today hundreds of buses and guides are helping over four million tourists explore each year.
And we're not slowing down anytime soon. Sign up to our newsletter and we'll let you know when we add another fun-filled city to our portfolio.
The History
Once upon a time (in 2011) two sightseeing businesses: the Big Bus Company Ltd (based in London) and Les Cars Rouges (based in Paris) decided to bring their 20+ years of experience together to create a modern and relevant bus tour brand with a difference.
HOP-ON
DISCOVER
HOP-OFF
EXPLORE
Introducing Big Bus Tours. A family-run company, siblings Richard, Eleanor and Desmond Maybury thought they would try their hand at guided city tours. They had the philosophy to 'think global and act local', a focus that still drives us to this day (excuse the pun).
Today, Big Bus Tours is owned by private equity partnership Exponent LLC after a welcomed sale in 2015.

Meet the team
Becoming the number one thing to do on your city break wouldn't be possible without the passionate people behind the brand. Big Bus Tours is a global team. And with global knowledge, we're able to offer our customers the opportunity to really live like a local in whichever of our cities they choose to tour. From the spreadsheet lot in HQ to the drivers navigating our buses, our passengers are at the heart of what we do every single day.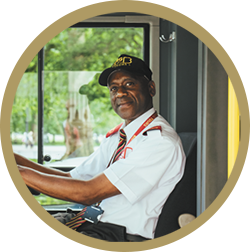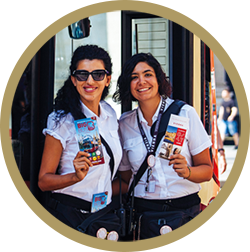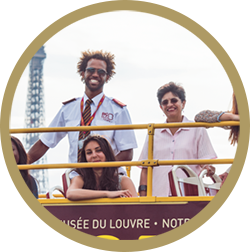 If there's anything else you'd like to know, feel free to contact us.
LET'S CONNECT