Big Bus San Francisco Information Center
The Big Bus Information Center is there to help you make the most of your visit to San Francisco.
Located just off Fisherman's Wharf at 99 Jefferson Street, we are easy to find.
Our friendly staff will happily provide you with information about (and tickets for!) the Big Bus Tour, attractions, day trips and other exciting San Francisco activities.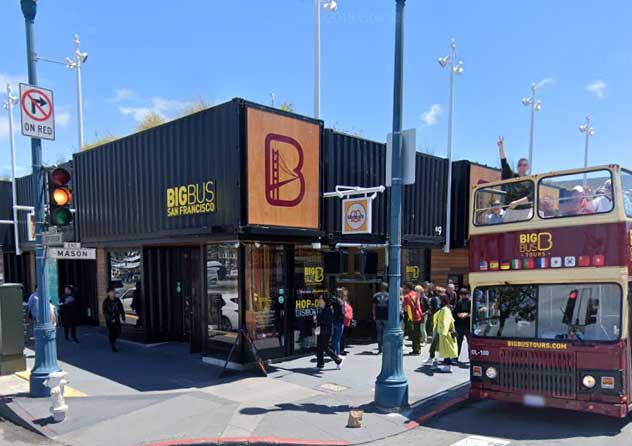 Big Bus Tours Visitor Information Center
99 Jefferson Street
San Francisco CA, 94133.
Hours: 9:00am – 6:30pm daily.
To find out more contact us