Is it a bird?
Is it a plane?
No, it's the Justice Bus!
Big Bus Tours teamed up with Madame Tussauds Sydney to save mortals from their daily troubles. For one day only, on Tuesday 26th June 2018, a hero bus took to the streets of Sydney saving locals one by one from their 'first world problems' along our Big Bus Tour route.
Broken-down car? Missed the bus? Or just not a fan of commuting in the rain?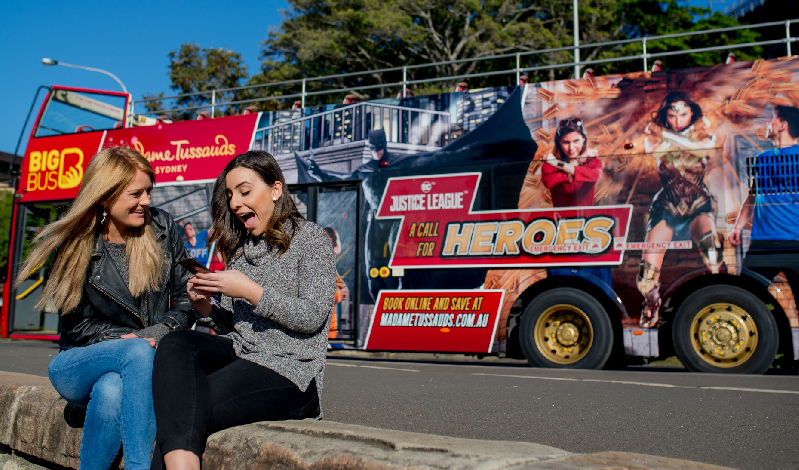 Troubled citizens called for help via Facebook and Instagram using the hashtag #JusticeBusSaveUs citing their call for help and location. Lucky entrants were then picked up and taken to work, school, or even their morning meeting in true Big Bus style. And just to make the day even brighter, fruit hampers, breakfast sandwiches and umbrellas were also handed out to Sydneysiders.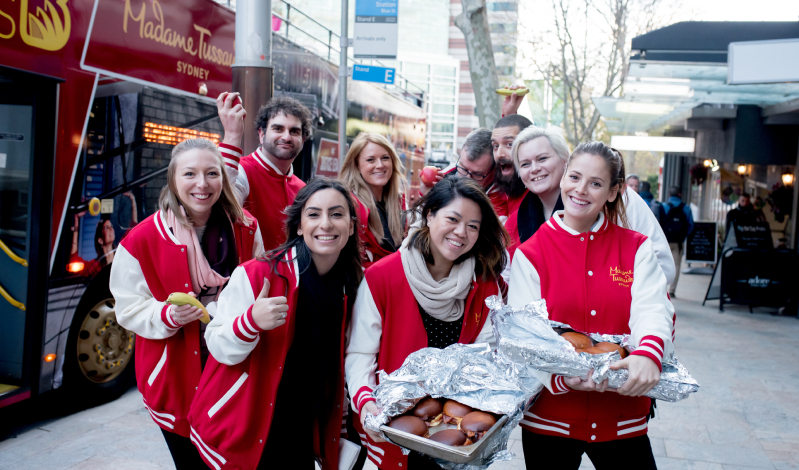 But what's this all in aid of? We hear you ask. To celebrate the launch of Justice League: A Call for Heroes experience at Madame Tussauds Sydney on Saturday 30th June 2018. The Justice Bus gave a sneak peak of the exciting figures joining the family with immersive, hi-tech interactive experiences, and a world-first moving wax figure. The launch will feature an all-star cast of DC Super Heroes, guests will star alongside Justice Leagues's Gal Gadot as Wonder Woman, Henry Cavill as Superman, Ben Affleck as Batman, and Ezra Miller as The Flash as they fight to save the world from Lex Luthor's evil corporation, LexCorp.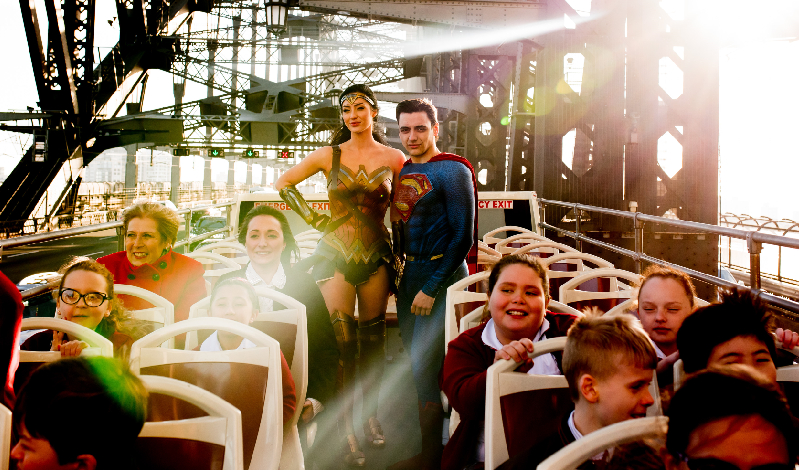 Go experience Justice League: A Call for Heroes at Madame Tussauds Sydney for yourself! Click here for tickets.